Any deals and offers that we currently have running can be found on this page to make sure that you don't miss out!
Magic Monday
On Mondays you can use the code PLATTER to claim 15% off your order.
Note: Only applies to orders over £15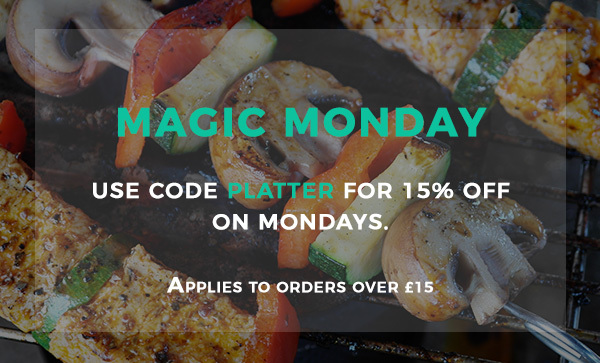 Platter for 2 & Wine for £30, Platter for 2 & 2 Starters for £25
We run two amazing promotions on Tuesdays. Our Platter for 2 & Wine is only available from our Battersea branch.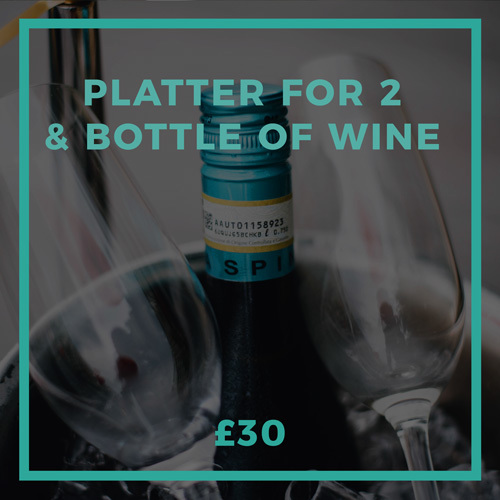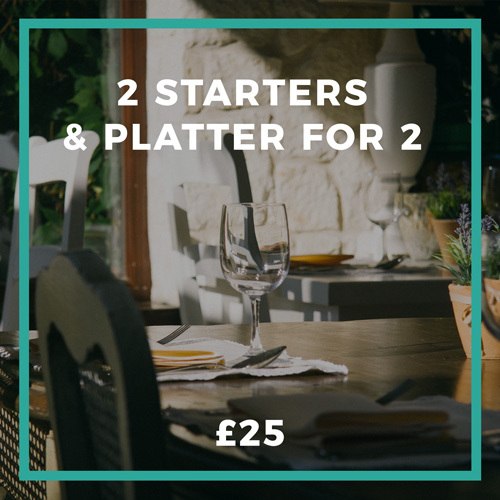 Burger Thursdays
Get a Burger, a Side of Chips, and a Soft Drink for £9.95